FLAWLESS WOMAN EYEBROW MAKER CHARGEABLE 18K GOLD PLATED
Flawless Brows Electric Trimmer Pen Rechargeable
What Is In The Box
1 X Rechargeable Flawless Eyebrow Hair Remover Eyebrow Trimmer Pen Electric Shaver For Women With USB cable
Removes Hair Instantly, Pain-FreeThe Finishing Touch Flawless can be used every day for instant and painless hair removal, with no nicks or irritation. Provides a smooth surface free of peach fuzz so that your makeup looks flawless! Discreet and portable, with an 18kt gold-plated head that's hypoallergenic, featuring a built-in light to show even the finest hairs! Requires 1 AA battery (included)., Keep out of reach of children., Do not use it on irritated skin. Discontinue use if skin irritation occurs.,Exercise caution when using around eyes., Do not rinse the trimmer head underwater., Do not submerge the unit underwater., Store in a cool dry place when not in use.
Brand:

Flawless
18 K Gold Plated
Weight: 0.3 kg
Material: Metal
Pkg dimensions:5*3*3 in
Gentle on all skin types
Built in Light
No need for hair to grow out – can use everyday
Perfect for shaping or quick touch ups.
Finishing Touch Flawless Brows has created the easiest
Simplest & most pain-free tool for sculpting gorgeous eyebrows.
All without making an appointment or dealing with painful tweezing, threading, waxing or ripping.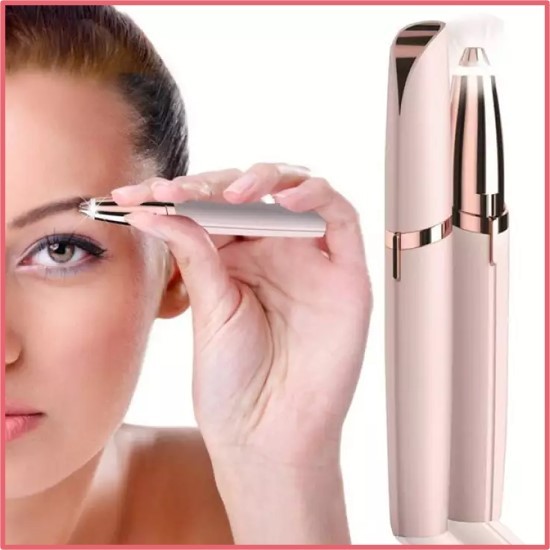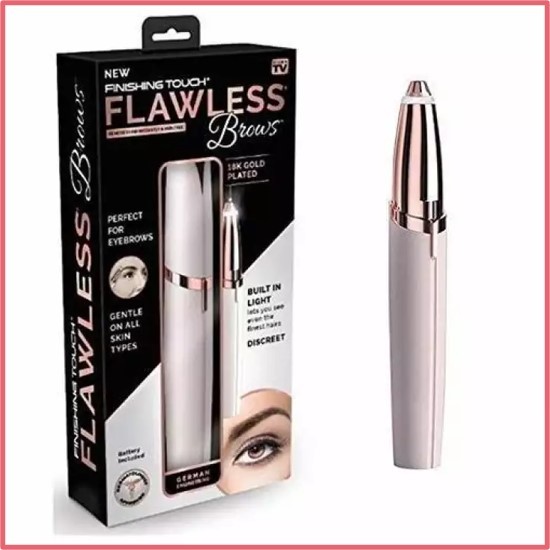 [/vc_column_text][/vc_column][/vc_row]