Garnier Skin Naturals Pure Active 3 in 1 (Wash, Scrub, Mask)
Garnier pure active 3 in 1 is a wash, scrub, and mask. The wash cleanses and removes impurities. The scrub exfoliates and unclogs pores. The mask absorbs excess oil and mattifies the skin. Garnier Pure Active 3in1 Clay Wash Scrub Mask Oily Skin to fight the appearance of spots blocked pores and shine on the go. Designed to help you get clearer looking skin every day, PureActive 3 in 1 can be used as a face wash, scrub and face mask, ideal for oily skin complexion. Convenient 50ml travel size bottle.
1. Face Wash: Enriched with Zinc derivative, known for its purifying properties and Smithsonite extract, use PureActive as an everyday wash to intensely cleanse and purify the skin, removes excess sebum, and protect against the appearance of spots.
2. Face Scrub: Enriched with Pumice, a natural exfoliant, massage Pure Active 3 in 1 into the forehead, chin, and nose to remove dead cells and unclog pores.
3. Clay Mask: Enriched with White Clay, known for its softening and absorbing properties, use PureActive 3 in 1 as a face mask once or twice a week to help mattify the skin's appearance and even skin tone. Apply to dry skin and leave on for 3 minutes.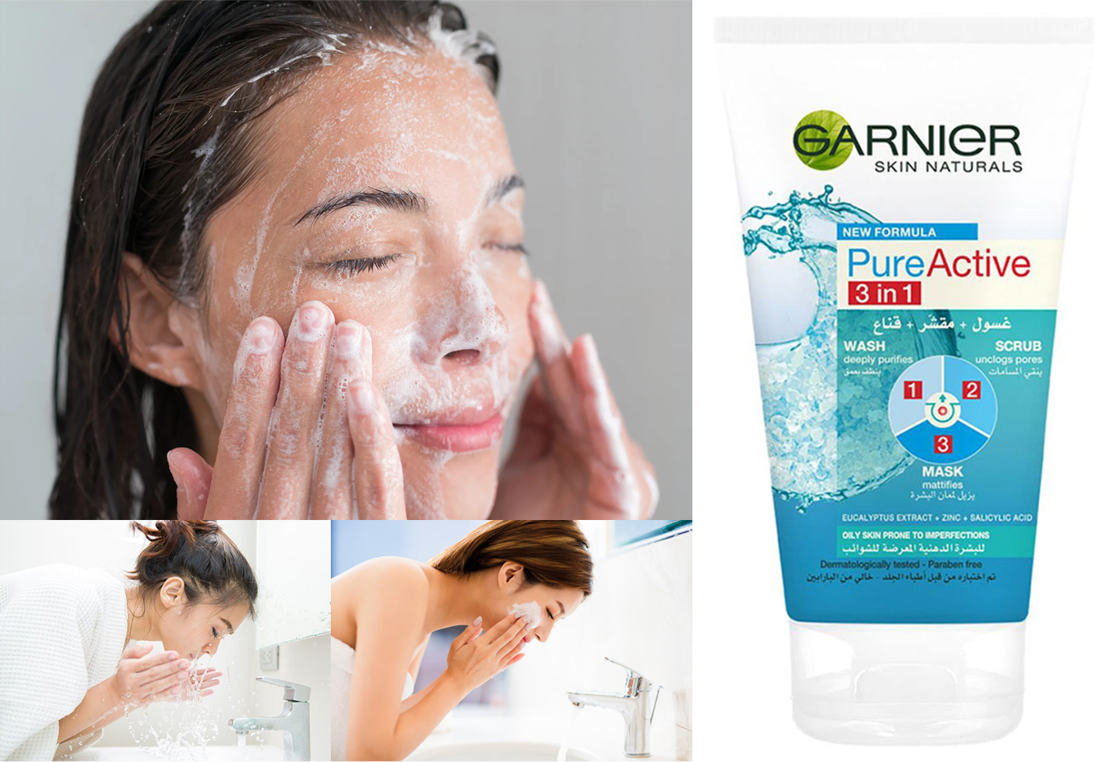 [/vc_column_text][/vc_column][/vc_row]